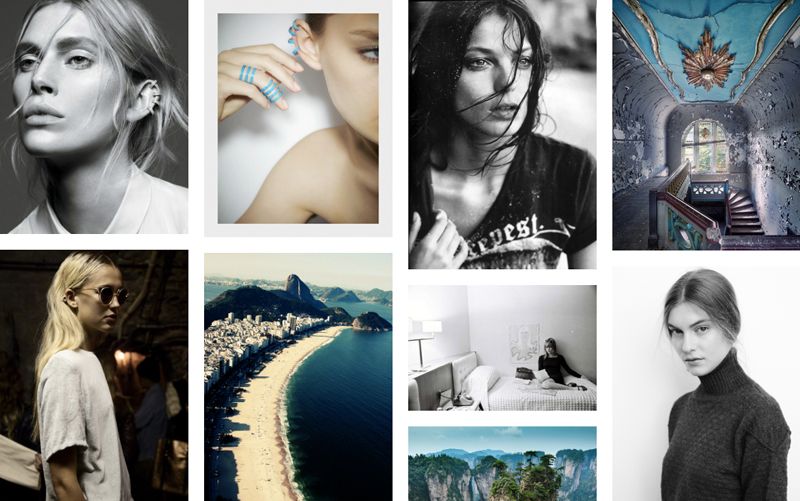 My Tumblr.
The lack of respect for people who are skinny is ridiculous right now! It's always like this when it is fashion week in denmark, (which I'm not attending, I'm in Paris at the moment) but I have to say that I think the line is crossed when someone who has done a collaboration with Danske Modeller (the danish model society) about an ethical charter, which should help models getting better working conditions, is publicly criticizing the official fashion week posters, the model on it and her pose. Where is her respect for this girl, who, from when I have meet her, seems like a normal healthy person, who yes is skinny but when did it get acceptable to bully people for being skinny? I do understand that LMS has to send a message, that they are taking their distance towards the use of skinny girls, but they are already in dialog with the fashion business about it, so going public with a statement, that we have all heard a million times before and it never comes as a surprise, is just pure bullying, from my point of view! I am all in for healthy, but I am also all in for excepting people for who they are! And right now there is a big hate on people who are skinny/thin - what ever you like to call it. I guess it's a love/hate relationship. Like the one I have with my own body. I am happy about my body and as long as I feel strong and healthy I don't care how it looks. But of course I sometimes have the feeling that I am too skinny. As well as I sometimes have the feeling that I am too bloated/not fit enough/want to gain weight. But isn't that totally normal as a person to feel like that? What I don't feel like however is criticizing other peoples body (at least not publicly, what my thoughts sometime pops out I can't take responsibility for). And I don't get the conception that it is ok, and even an empowering statement when someone criticize a person for being too skinny! It's very much an acceptable thing to do because it's now the "right" mentality to think that someone is too skinny. But how are you helping anyone if you send the message that it is ok to criticizes other people publicly on how they look? I do not get this conception at all and I am very much disgusted by it!
Read the article here. It's in danish though.
This is not a discussion on weather the model used is too skinny or not! I personally think she looks absolutely gorgeous but it is a matter of taste so I can't say if I'm right or wrong. The whole debate on weather or not models are bad role models for other women because they encourage them to loose weight or seems unattainable, is to me not as relevant because if it wasn't acceptable to criticize someone for how they look we would eliminate that problem pretty quickly!
Love each other people! We are all beautiful!